I am a PhD student of photogrammetry and remote sensing at State Key Laboratory of Information Engineering in Surveying, Mapping and Remote Sensing (LIESMARS), Wuhan University. I'm now a member of RSIDEA group, advised by Prof. Yanfei Zhong and Liangpei Zhang.
My interests include multi-modal remote sensing processing and computer vision, focusing on creative datasets and algorithms for various applications, such as large-scale land-cover mapping, argriculture analysis, rural/urban planning, and landslide detection, etc.
I am looking for a postdoc or teaching position. Feel free to contact me.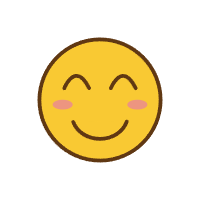 Selected Publications
Award
Academic Service
Journal Reviewer IEEE IEEE Transactions on Geoscience and Remote Sensing (TGRS) Visual Computer Remote Sensing Remote Sensing Letters International Journal of Remote Sensing (IJRS) Section Editor for ''Medical Imaging Process & Technology'' Conference Reviewer Conference on Neural Information Processing Systems (NeurIPS) 2021, 2022, 2023 IEEE Computer Vision and Pattern Recognition Conference (CVPR) 2022 IEEE International Conference on Computer Vision (ICCV) 2023